Not a Member?
You must be a member to make reservations for events, obtain directions, or download the monthly newsletter Dual-Life. Joining our private social community is easy. Simply complete the application for membership online. We will call you to follow up with additional questions you may have before we assign you a membership number. We look forward to meeting you soon!

Contact Us
Please check our FAQ for answers to the most popular questions. If you still cannot find what you are looking for, please contact us. We generally respond to emails a few evenings during the week and the day of parties. We generally return phone calls the day of and day before events.
E-Mail
Before you email us, please look to see if we've answered your question in our FAQ. Also, please include your email and/or phone number in the body of your message in case you have a typo on the email line - otherwise we won't have a way to get back in touch with you!
You will not be able to email us without enabling javascript on this machine. If it is already enabled, it looks there is some other problem - please give us a call so we can assist you.
Phone
(401) 274-3700 - We try to staff the phones a few times a week, usually the day of an event. Thank you for your patience!
Special Announcements
EVERYONE MUST provide proof (Actual CDC Vaccination Card) of being fully vaccinated (as defined by the CDC) for COVID-19 in order to attend club events.
Upcoming Events
Saturday February 11th — Wild & Red Hot Valentine Insatiable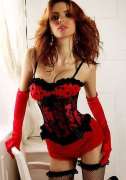 Nothing says hot & sexy on Valentine's Day weekend than Choice's signature color: RED. Everyone break out your sexiest red outfit and treat your Valentine to a wild night at Choice! **YOUR ACTUAL CDC VACCINATION CARD AND A VALID PHOTO ID IS REQUIRED AT CHECK IN TO GAIN ENTRY TO THE CLUB.** This event is not gender balanced. Single men with active memberships in good standing do not need to wait for confirmation for this event.