Not a Member?
You must be a member to make reservations for events, obtain directions, or download the monthly newsletter Dual-Life. Joining our private social community is easy. Simply complete the application for membership online. We will call you to follow up with additional questions you may have before we assign you a membership number. We look forward to meeting you soon!

Fetish Memberships
We are pleased to introduce memberships for members of the Fetish community. At this time, we are only accepting memberships from individuals are known in the community and who have been brought to several Choice events by current members. In order to be considered for membership, you must be sponsored by a current member and attend a minimum of three Fetish Events.
Looking to get an introduction to fellow kinksters? Start by learning more about the community through NELA and NEDS. Get involved in social networking through FetLife to learn about local munches in your area. By attending munches or classes such as Worcester Rope Group, SeaCoast Area Group (SCAR), or Rhode Island Rope Sluts (RIRS) to meet folks who can extend an invivtation to attend as their guest. For those in the 35 or younger category, we highly recommend checking out the Rhode Island's Kinky Youth (RISKY) munch.
Please note that as a private membership club, you must join our membership before you can attend events at our location. To ensure we have enough time to get back to you, please submit your application well before the event you wish to attend.
Pricing Information
Single
Couple
Annual Membership Feea, b
$45
$65
Typical Nightly Event Fee
$40
$80 ($40 per person)
a. Membership loyalty discount - save $25 when you renew your membership before it expires.
b. Discounts to Swinger Members with a Premium or VIP Membership (and are vetted Fetish Members).
Please see our Guest Policy for bringing Guests.
Join Now
Special Announcements
EVERYONE MUST provide proof (Actual CDC Vaccination Card) of being fully vaccinated (as defined by the CDC) for COVID-19 in order to attend club events.
Upcoming Events
Tuesday February 14th — s.o.N.E. Monthly Meeting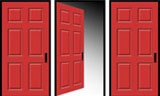 s.o.N.E (Submissives of New England) is an education and support group for submissives and/or other bottom-leaning folks (i.e. kittens/pups/pets of any sort, babygirls/princesses, littles, middles, and bottom-leaning switches) that are looking to explore the /s side of the slash. Our goal is to be inclusive to all bottom-leaning individuals and s-types of all experience levels, gender identities, sexual orientations, and relationship statuses. No need to be experienced or actively partnered in a dynamic. WE LOVE SUPPORTING NEWCOMERS! Sorry, Dominants & Tops: this is a submissives/bottoms support group only. Additionally, not a place to find a play partner/hookup. Those who identify as a switch are more than welcome to join us as long as they are bottom-leaning. Please check out our group page on Fetlife for more information and links to our events! New attendees must be vetted prior to receiving meeting information. New members: Please reach out to us to begin the vetting process. You can reach one of our group leaders on Fetlife or by email at sonefetgroup@gmail.com. If you are interested in joining us, but are either not local to RI or simply unable to attend in person, please let us know and we will happily send you a zoom link to attend virtually.
Friday February 17th — Naughty Fetish Friday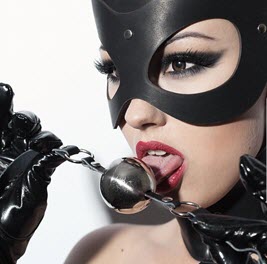 We are back up and running for our Monthly Fetish Fridays! Come join in the naughty fun here at Choice! Whatever your kink, we hope you will join us to live out your fantasies and participate in your lifestyle or satisfy your curiosity. This night is about self expression and sensation. Are you a Dom or Sub? Are you into leather, rubber, latex or restraint? Come play in our dungeons or private rooms and put our new furniture to work! You can be an exhibitionist, ask others to participate or just watch. Whatever you are looking for, it is all here for you at Choice. **YOUR ACTUAL CDC VACCINATION CARD (not a picture or copy) AND A VALID PHOTO ID IS REQUIRED AT CHECK IN TO GAIN ENTRY TO THE CLUB.** You must be a Choice Fetish Member or a Guest of a Choice Fetish Member to attend this event. See our Fetish page for more information on how to join as a Fetish Member! **This event is priced $40 per person.** **WE WILL BE CHARGING FETISH MEMBERSHIP DUES AT THIS EVENT!!**