Not a Member?
You must be a member to make reservations for events, obtain directions, or download the monthly newsletter Dual-Life. Joining our private social community is easy. Simply complete the application for membership online. We will call you to follow up with additional questions you may have before we assign you a membership number. We look forward to meeting you soon!

Join Now
Interested in joining us? Great! Completely fill out the application below after you have read through our Membership Agreement. In short, this says that what happens at the club stays at the club. It also says that if you are an investigator/reporter you're joining to play as member, not work which is why we ask for your occupation.
Once we receive your completed application we'll call you to verify your information and answer any questions you have, then we'll email you your membership number so you can attend upcoming events. Please note that all fields are required to be filled out and will be verified against your photo id before we will admit you to an event. We never disclose any information we collect. Our members take comfort in knowing that we take these steps to protect their identities. Feel free to contact us at any time during the process.
If you are applying for a fetish membership - please note that these memberships will only be accepted after you have been sponsored as a guest to several events. Check out our fetish membership page for more information on how to get invited to events at Choice.
Online Application for Membership
You will not be able to submit this application without enabling javascript on this machine
Special Announcements
EVERYONE MUST provide proof (Actual CDC Vaccination Card) of being fully vaccinated (as defined by the CDC) for COVID-19 in order to attend club events.
Upcoming Events
Saturday February 11th — Wild & Red Hot Valentine Insatiable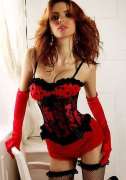 Nothing says hot & sexy on Valentine's Day weekend than Choice's signature color: RED. Everyone break out your sexiest red outfit and treat your Valentine to a wild night at Choice! **YOUR ACTUAL CDC VACCINATION CARD AND A VALID PHOTO ID IS REQUIRED AT CHECK IN TO GAIN ENTRY TO THE CLUB.** This event is not gender balanced. Single men with active memberships in good standing do not need to wait for confirmation for this event.