Not a Member?
You must be a member to make reservations for events, obtain directions, or download the monthly newsletter Dual-Life. Joining our private social community is easy. Simply complete the application for membership online. We will call you to follow up with additional questions you may have before we assign you a membership number. We look forward to meeting you soon!

Memberships for Couples
We are always looking for open-minded couples to join our sexually adventurous community and have structured our membership levels to accommodate everyone. We take pride in maintaining a discrete, clean, comfortable, and inviting environment filled with fun and adventurous adults. Choice is a 21+ club, but the majority of our members are in their 30s to 50s. While we do allow single women and single men, we gender balance our parties unless specifically advertised.
Please note that as a private membership club, you must join our membership before you can attend events at our location. We give all applicants a quick phone call to make sure we answer any questions you have about the club before your first night. To ensure we have enough time to get back to you, please submit your application at least one week before the event you wish to attend.
NOTE - All application follow-up conversations must be conducted over the phone and cannot be completed at the club.
Membership Levels
Basic: For couples who can only come a few times a year, or who need to spread the cost out over a longer period, this is the best option for you. Discounts are provided on event fees for advanced reservations.
Premium: If you attend frequently (at least every other month), this membership will save you money by offering reduced event fees. Discounts are provided on event fees for advanced reservations.
Premium members have the option to upgrade for the use of the VIP space during any event at an additional cost of $50. Upgrade requests must be made at the time of check and a signed VIP upgrade agreement is required. Additional rules and conditions apply, please inquire during the check-in process.
Pricing Information
Basic
Premium
Annual Membership Feea
$45
$275
Typical Nightly Event Fee
$90b
$60b
a. Membership loyalty discount - save $25 when you renew your membership before it expires.
b. Receive a $10 discount for making an event reservation 48 hours in advance.
We are now offering a special 1-day couples pass for $90. You still need to complete an online membership application and sign a privacy agreement, but this will allow you to attend an event to see if the club is right for you without paying for the membership/application fee - This is also a great option for couples traveling to and visiting the area. To take advantage of this offer, you MUST arrive to the event before 9 pm. If arriving after 9 pm, you will be required to purchase an annual membership in addition to the cost of the event.
If you decide to return (we know you will!), at your next event you will then pay for your membership/application fee and the normal event pricing.
Please contact us for information about additional membership terms
Join Now
Special Announcements
EVERYONE MUST provide proof (Actual CDC Vaccination Card) of being fully vaccinated (as defined by the CDC) for COVID-19 in order to attend club events.
Upcoming Events
Saturday February 11th — Wild & Red Hot Valentine Insatiable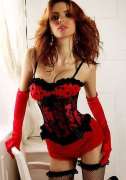 Nothing says hot & sexy on Valentine's Day weekend than Choice's signature color: RED. Everyone break out your sexiest red outfit and treat your Valentine to a wild night at Choice! **YOUR ACTUAL CDC VACCINATION CARD AND A VALID PHOTO ID IS REQUIRED AT CHECK IN TO GAIN ENTRY TO THE CLUB.** This event is not gender balanced. Single men with active memberships in good standing do not need to wait for confirmation for this event.