Not a Member?
You must be a member to make reservations for events, obtain directions, or download the monthly newsletter Dual-Life. Joining our private social community is easy. Simply complete the application for membership online. We will call you to follow up with additional questions you may have before we assign you a membership number. We look forward to meeting you soon!

Link To Us
This page contains graphics which may be used by members and affiliates to promote Choice Social Club.
Buttons
Button1
120x60


Button2
120x60


Button3
120x90


Banners
Banner1
468x60


Social Networking Photos
Photo1
640x480


Photo2
640x480


Special Announcements
EVERYONE MUST provide proof (Actual CDC Vaccination Card) of being fully vaccinated (as defined by the CDC) for COVID-19 in order to attend club events.
Upcoming Events
Saturday February 11th — Wild & Red Hot Valentine Insatiable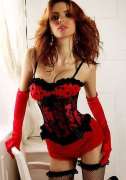 Nothing says hot & sexy on Valentine's Day weekend than Choice's signature color: RED. Everyone break out your sexiest red outfit and treat your Valentine to a wild night at Choice! **YOUR ACTUAL CDC VACCINATION CARD AND A VALID PHOTO ID IS REQUIRED AT CHECK IN TO GAIN ENTRY TO THE CLUB.** This event is not gender balanced. Single men with active memberships in good standing do not need to wait for confirmation for this event.